Weber Shandwick's study suggests we watch closely when things go bad.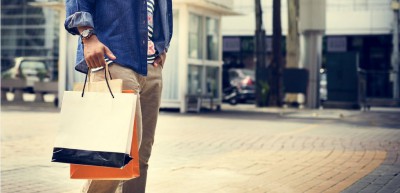 A new global survey suggests that when consumers set about to determine a brand's quality, they value how a company responds during a crisis almost as much as what other customers say about it… or in Canada's case, even more so.
Weber Shandwick's second Company Behind the Brand survey of more than 1,050 executives and 2,100 consumers worldwide asked (among other things) what sources informed how they learned about a company.
"What customers say about it" ranked first worldwide, with 88% of respondents choosing that option. That's in step with the report's findings that consumers generally feel more empowered and influential. When asked "are companies today influenced more, the same or less by consumer opinions" compared to five years ago, the majority (68%) said consumers are now more powerful. Another 86% of consumer respondents said they wield a "great deal" or "moderate" amount of influence over companies.
Second to other customers' opinions, and selected by 85% of global respondents, was "how a company responds to and addresses any problems it faces."
However, in Canada, crisis response counted for more than the word of another consumer. Eighty-eight per cent of Canadian respondents selected crisis response as a factor in judging a company overall, topping the 87% who chose customer response.
"The finding that company responsiveness is so important is a critical shift in reputation building that should be addressed by all companies, large or small," the report said. "With more than one third of global consumers (36%) saying that they have discussions with others or share information about corporate scandals or wrongdoings, how a company responds to an issue or crisis determines its integrity, credibility and trustworthiness."
The top five responses on the survey also included "what experts or consumer groups say about it" (83%), "What your friends, family or colleagues say," (81%) and "What comes up about the company when you do an online search about it" (79%).
– By Jeromy Lloyd